Getting Here
NATIONAL MUSEUM OF CHINA
No. 16 East Chang'an Street, Dongcheng District, Beijing 100006 (East side of Tian'anmen Square)
Bus Route:
You can take the No.1, No.2, No. 52, No. 82, No.120 buses, or Sightseeing Line 2, Tourist Bus Line 1 and Line 2 and get off at Tian'anmen East Station.
Metro:
You can take Metro Line 1, get off at Tian'anmen East Station, and exit the station through Exit C or D.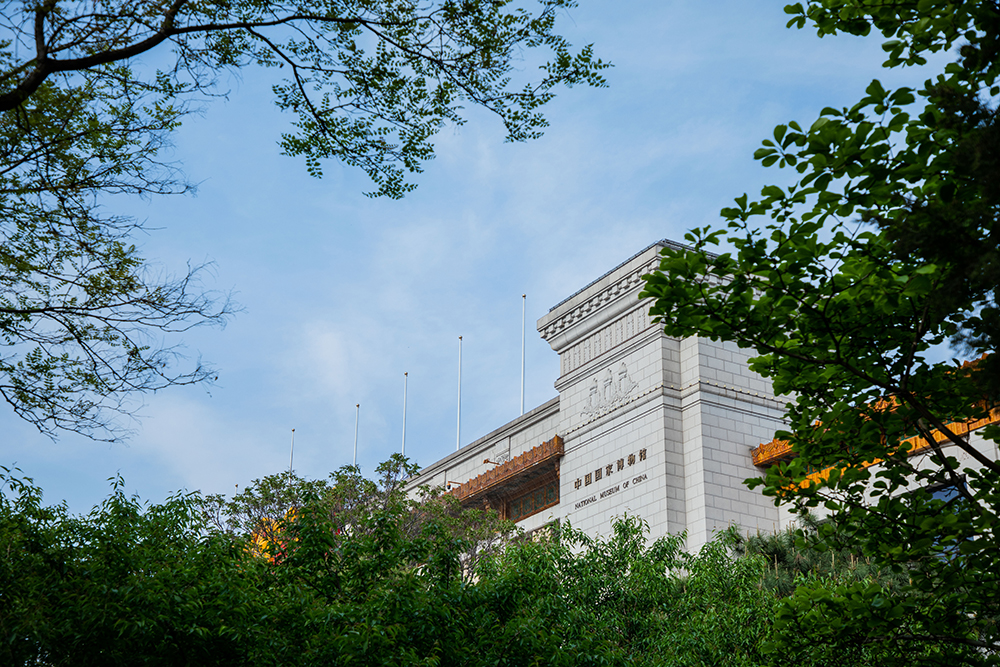 Admission
Notice on the orderly opening of the National Museum of China
According to the central government's instructions on conducting regular epidemic prevention, under the unified arrangement of Beijing Municipality, the National Museum of China (NMC) has limited the daily visitor arrivals with a staggered timetable and adopted an online booking system as from October 1, 2020. We hereby inform you of the following regulations:
1. The NMC is open from 9:00 to 17:00 (last admission at 16:00) and closes on Monday (except statutory holidays). Evening visits are temporarily canceled.
2. Visitors must make appointments 1-7 days in advance. Group reservations and on-site reservations are not accepted.
3. Visitors can make online appointments through our official website (https://ticket.chnmuseum.cn/yuyue/index) or our official WeChat accounts.
4. There are different time slots available: 9:00-10:00, 10:00-13:30, 13:30-15:30.
5. On the day of visit, please enter the museum from the west side of the North Gate with Chinese ID cards (for other documents holders, please bring the original documents used at the time of reservation) and show the real-time Health Codes status (or apply for the Code of the day on the WeChat mini-program "北京健康宝 Beijing Health Kit"), take health monitoring, and enter the museum with no sign of abnormality.
6. Visitors must enter the museum during their reserved time period to avoid crowding. If visitors miss their reserved time period, they will be refused entry. If visitors cannot make it on time, please apply for a cancelation in the reservation system before 15:00 on the day of visit. Reservations cannot be canceled after the expiry date, the system will automatically recorded one's account as absent. For any account that contains three times of absence will not be able to make new reservations within 90 days.
7. Staff-guided tours are suspended during this period. Visitors must wear masks throughout the visit in an orderly manner.
The NMC will implement stringent epidemic prevention measures to ensure orderly and safe visits. Thanks for your support and cooperation.
National Museum of China
September 30, 2020