September 22,"Creation, Our Journey of Discovery" mobile exhibition, planned and organizedby the National Museum of China and China Cultural Heritage Foundation,openedin Zhenyuan County Museum, Gansu Province.
Based on 69 pieces (groups) of cultural relics from the National Museum of China's precious collection, in a popular and interesting way,this exhibition shows those "Created in China" in clothing, food, housing, transportation, culture, sports and technology, as well as the wisdom of the ancient Chinese behind the creation.With the spirit of innovation as the core, the exhibition leads the youth in poor areas tofeel the power of knowledge and the charm of creativity.
After the opening ceremony, students from Zhenyuan County and surrounding Red Army primary schools, as well as museum directors and interpreters from 8 counties in Qingyang, visited the exhibition and participated in various educational activities. The students travelled through "a tunnel of time and space" in the exhibition hall, listening to "the echoes" of the wisdom of the ancients and learning about the great creations in the long history of Chinese civilization from many aspects that were closely related to daily life.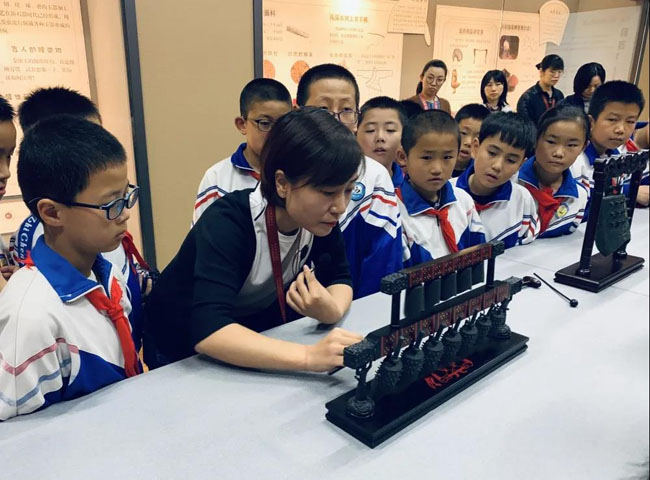 The "Creation, Our Journey of Discovery" mobile exhibition, also aseries of research and education trainingevents, includes mobile exhibitions, educational activities, and interpreter training. The series of activities will start from Zhenyuan County, covering eight poor counties in Gansu Province, such as Dongxiang and Linxia. The series is planned to be popularized to the 52 poor counties nationwide in the form of online exhibitions and public lectures so that the culture will spread to more places and nourish more of the youth.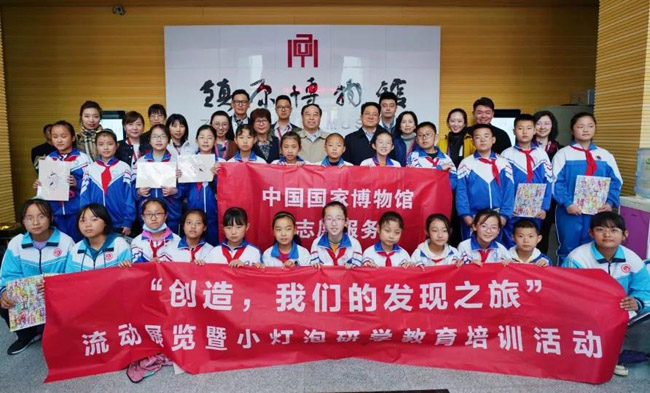 Shan Wei, Secretary of the Party Committee and Deputy Director of the National Museum of China, Geng Jing, Director of the China Cultural Heritage Foundation, Yan Xiaofeng, member and Minister of Propaganda Departmentof the Standing Committee of the CPC Qingyang Municipal Committee, and other guests attended the opening ceremony.